Tripsy - B2B Consolidator for East and North East India 9733000592 / 3 / 4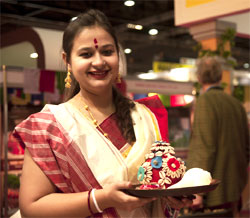 Are you an Indian Travel Agent looking for a reliable partner in Eastern India? This is where your search ends.
We are the leading B2B travel consolidator for East and North East India. We provide ground handling support and expert advice to travel agents from all over India.
Tripsy is the B2B brand of 'Alpine Nature Beyond Pvt. Ltd.', one of the largest travel organisation in East and North East India. We started operations in 2001 and have earned the reputation of being the most reliable and reputed travel operator for East and North East region.
We are recognised by Ministry of Tourism (Government of India) as well as Department of Tourism (Government of West Bengal). We are the authorised marketing agent of 5 state tourism development corporations. Our team is of about 20 members and we have offices in Siliguri and Kolkata.
Area of Operation
Darjeeling – Sikkim is where we have most of the tourist movements. We also work in Bhutan. Further North East we have regular operations in Assam – Arunachal – Meghalaya belt especially – Tawang Bomdila circuit and Kaziranga – Guwahati – Shillong triangle. Besides we also offer B2B packages for Andaman and Nicorbar islands.
Tripsy Instapack System
Tripsy is the only travel organisation in Eastern India to have top of the line autocosting system for travel agents called Instapack. This is the first and the most advanced system for travel agents planning to operate in Eastern India. Under this system we will provide you with login id and you can create your own itinerary and also find out exact cost for a tour. The autocosting system works real time and offers zero turnaround time for the travel agent. You can request your login here.
Packages for Travel Agents

NORTHEAST PACKAGESS